Best alternatives to the Xender File share app: Xender app is popular among file sharing apps, but there are other apps that are used for file share on Android and iOS devices. If you are looking for an alternate Xender app, then read here below to find them for your personal use.
Although, Xender, a popular file transfer app, has been installed by 500M+ users. However, it's always beneficial to explore alternative options that work similar or even better features than Xender. In this blog post, we'll introduce you to some amazing alternatives to the Xender file transfer app, ensuring a hassle-free file-sharing experience.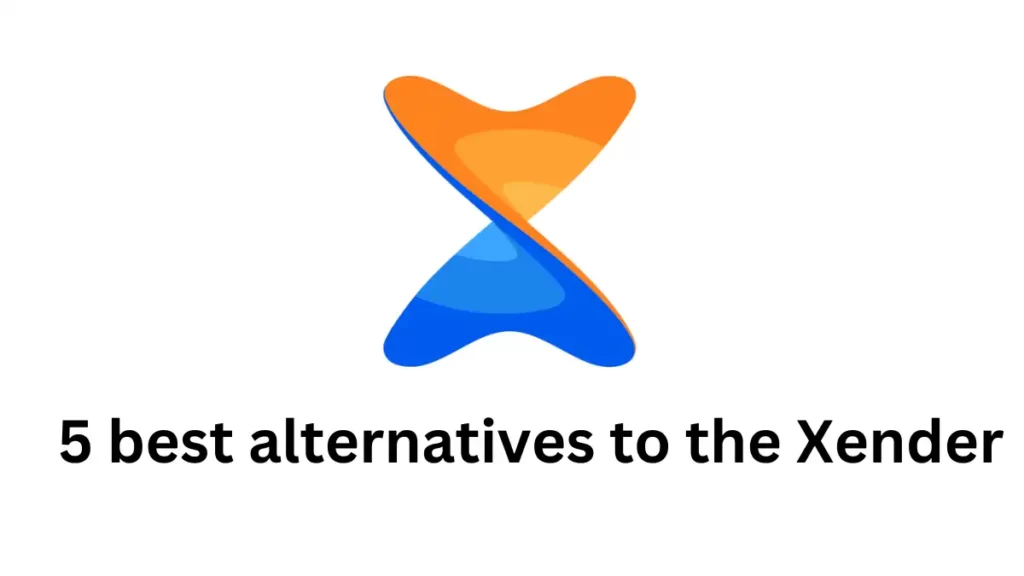 5 best Alternatives to the Xender file transfer app
Best alternative apps for file share than Xender:
1. SHAREit:
SHAREit is a widely recognized file-sharing app that allows users to transfer files swiftly across different devices and platforms, including Android, iOS, Windows, and Mac. With its user-friendly interface and support for various file formats, SHAREit simplifies the process of sharing files, documents, photos, videos, and even apps. Additionally, SHAREit offers cross-platform compatibility, making it an excellent alternative to Xender.
2. Zapya
Zapya is another amazing alternative to Xender, offering high-speed file-sharing capabilities across multiple platforms. This app provides a user friendly interface and supports file transfers between Android, iOS, Windows Phone, and PC devices. With Zapya, you can transfer files without any cables or internet connection. It also includes additional features like group sharing, QR code sharing, and a built-in media player.
3. Send Anywhere
Send Anywhere is a versatile file-sharing app that offers a secure and straightforward way to transfer files across various platforms. It enables you to send files quickly using a 6-digit key, QR code, or through email or social media platforms. Send Anywhere boasts end-to-end encryption, ensuring your files remain protected during the transfer process. Furthermore, it provides unlimited file size support and allows you to share files with multiple recipients simultaneously.
4. Files by Google
Files by Google is a comprehensive file management app that also alternates for the Xender file share app. It offers a clean and user-friendly interface, enabling you to organize and share your files hassle-free. With Files by Google, you can transfer files without an internet connection, making it an excellent alternative for offline file sharing. It also includes additional features like file cleaning, smart recommendations, and a built-in media player.
5. AirDroid
AirDroid is a feature-rich file transfer app that provides seamless file sharing between Android devices and computers. It allows you to access and manage your Android device remotely from your computer, simplifying file transfers and other tasks. With AirDroid, you can transfer files wirelessly, mirror your device screen, send SMS messages, and even receive app notifications on your computer. It's a powerful alternative to Xender for users seeking extensive device management capabilities.
Conclusion
While the Xender app has been a popular choice for file sharing, exploring alternatives can help you to discover even better features and functionalities of apps. Whether you prefer cross-platform compatibility, or offline file sharing the alternatives mentioned above provide excellent options. Consider your specific requirements and try out these alternatives to the Xender app, choose one that suits you best.